Fun for everyone
Our karaoke basement which has its own bar and a set out buffet is suitable for both large and small parties alike.
Here our guests can eat their fill from our buffet and then sing the night away. Alternatively this space can be booked out for private parties. Holding up to sixty people it provides a great space for birthday parties and celebrations of all kinds.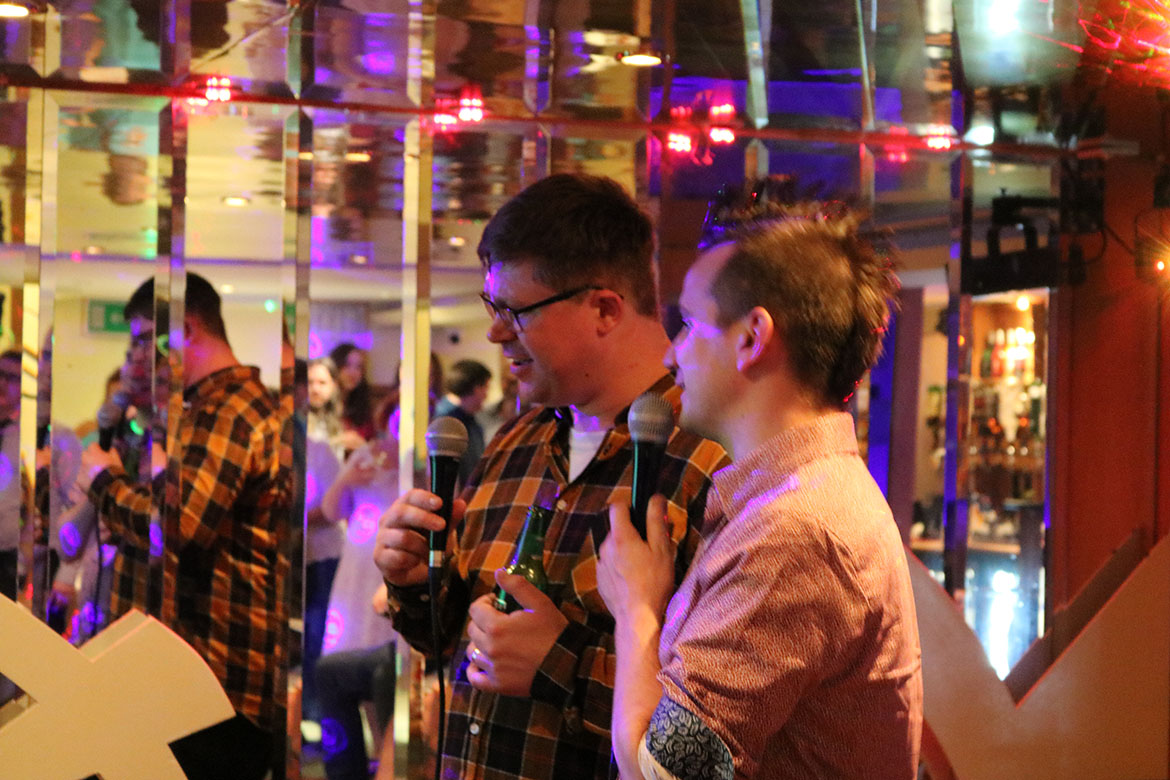 Prices & Policies
£19.50 per person which includes a self service buffet and the karaoke afterwards
A £5 per head deposit is required to guarantee any seats. These are strictly non refundable once paid meaning each person that does not arrive you will lose their £5
For anyone using the basement we do now need to check bags for any liquids, should they be found entry will be refused. Any gifts of alcohol must be left in the keeping of the staff.
Due to our restaurant license we are only able to provide the karaoke and bar for those purchasing a meal.
Bookings are a minimum 15 people unless the basement is already open (please ring for availability)